By Lyndi Toohill
Be transported to a magical miniature world this winter at Nicholas Conservatory with our newest addition to All Aglow – Sinnissippi Station Model Railway! Six G-scale trains and trolleys will run down, around, and even above you - all in the lush tropical setting of Nicholas Conservatory.
The exhibit is designed and constructed by Applied Imagination, a garden railway company from Kentucky that creates garden railways for a number of public gardens throughout the country. After a site visit and research into Rockford's railway past, the staff of Applied Imagination started to work on mapping track and bridge locations for the garden, taking care to navigate around large palms, trees, and water features. All of the trains and trolleys in the exhibit are painted and personalized to depict ones that traversed Rockford throughout its history.
"Rockford's interurban railway has quite a history," says Leslie Salka, Director of Applied Imagination, "that's why I'm excited to be customizing trolley cars for the lines we're installing for the display at Nicholas Conservatory. I hope it will be special to people who know the region's railways, and inspire visitors to get to know more about the history of Rockford's trolleys."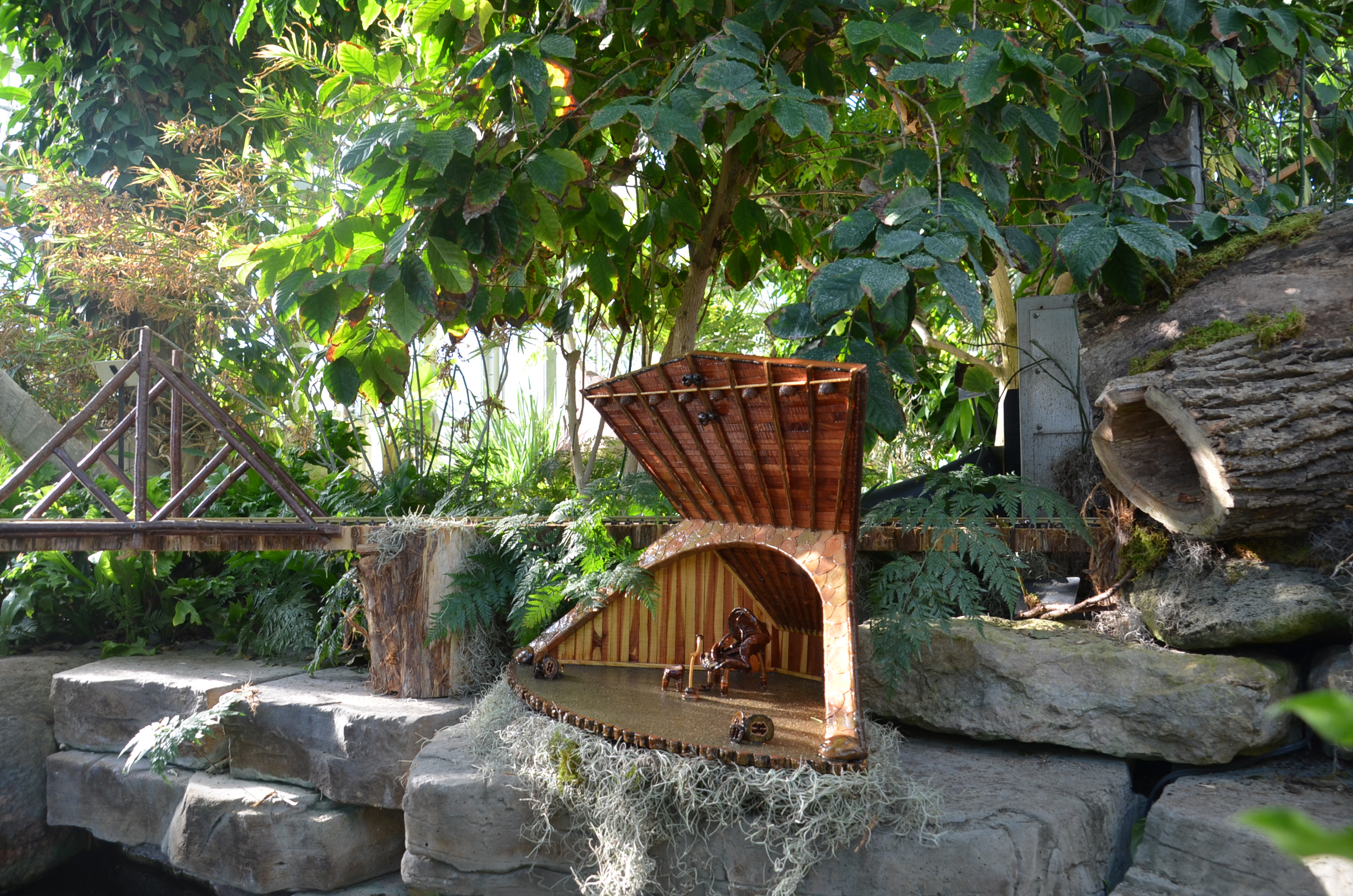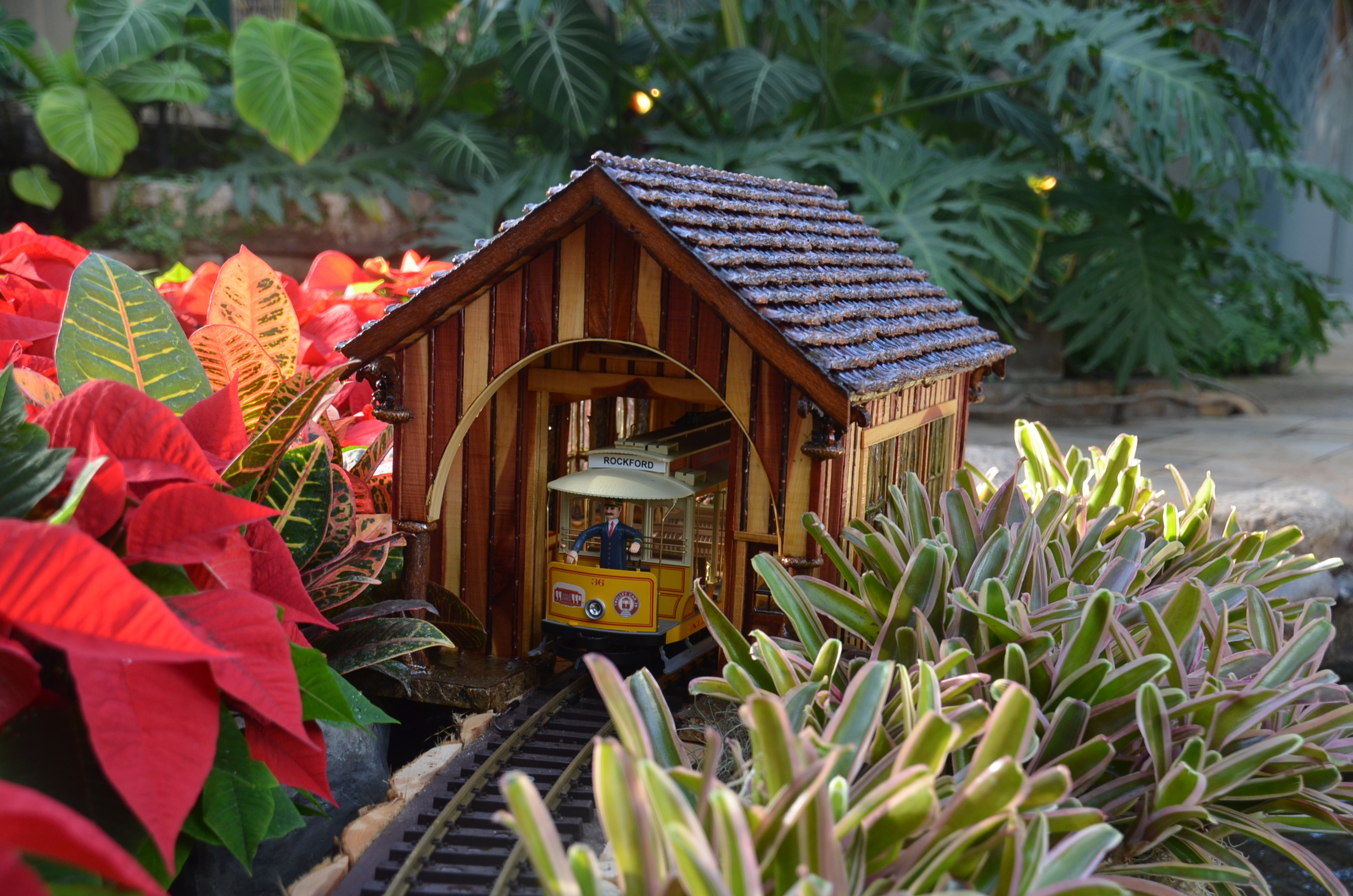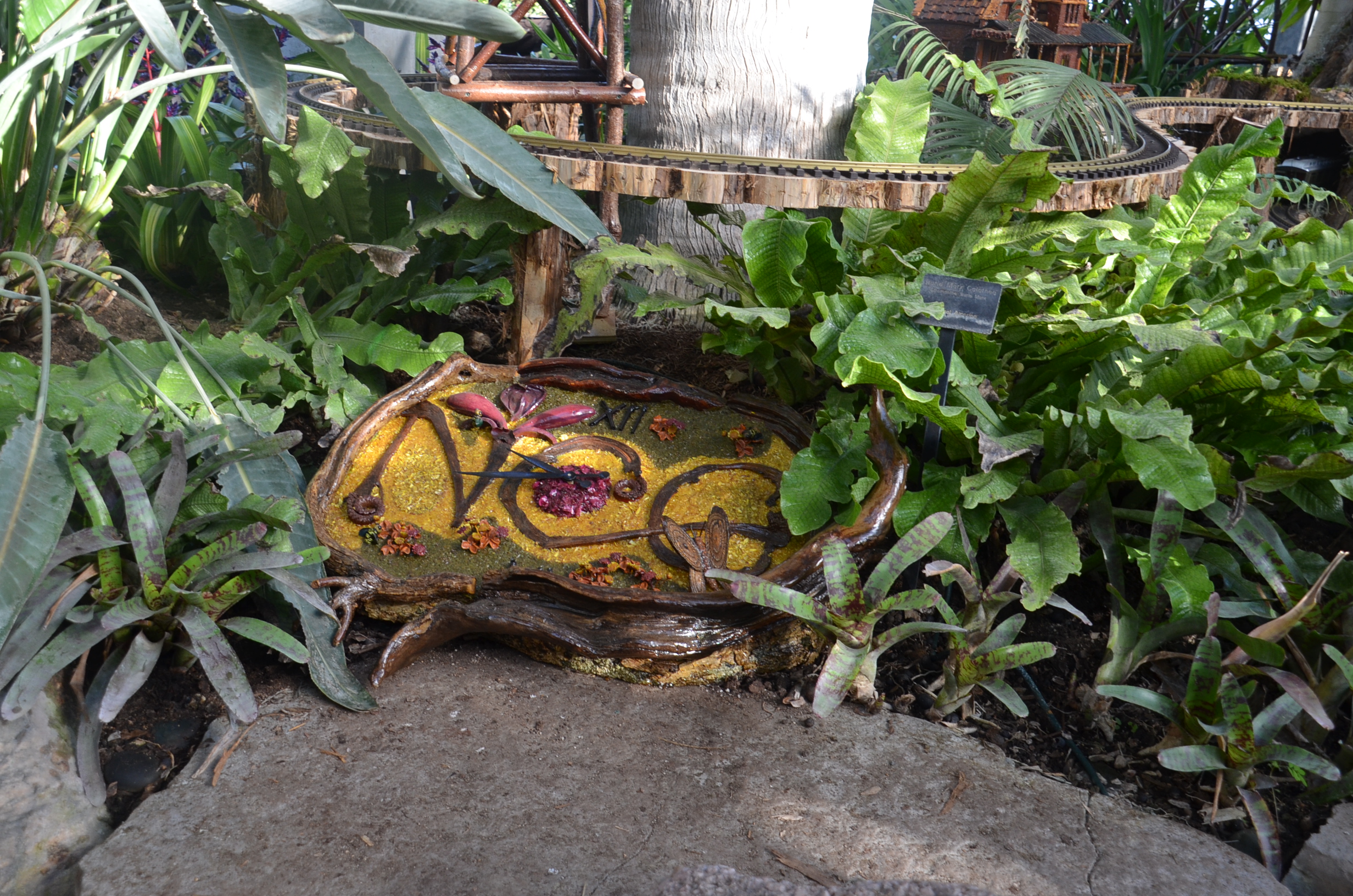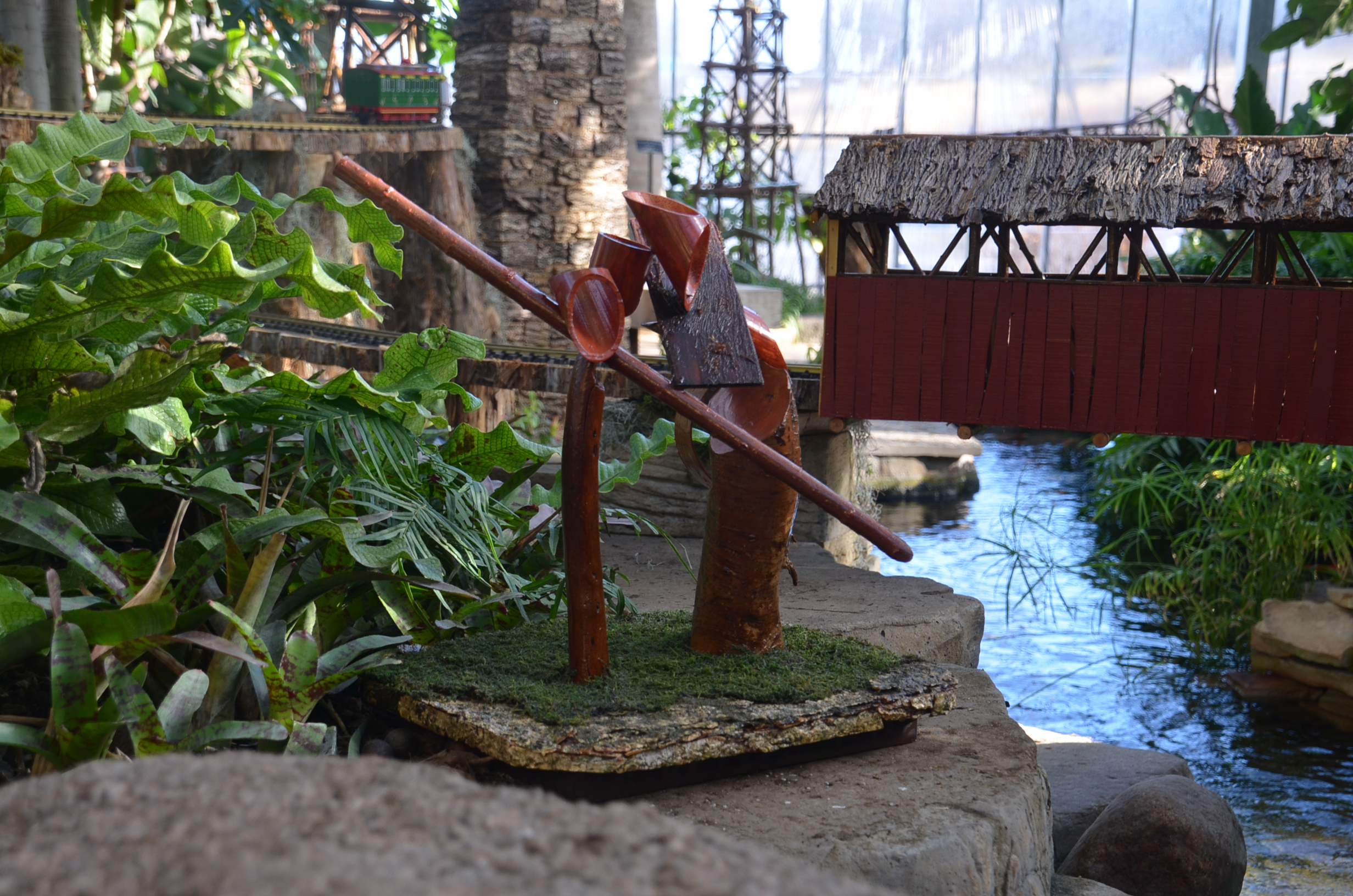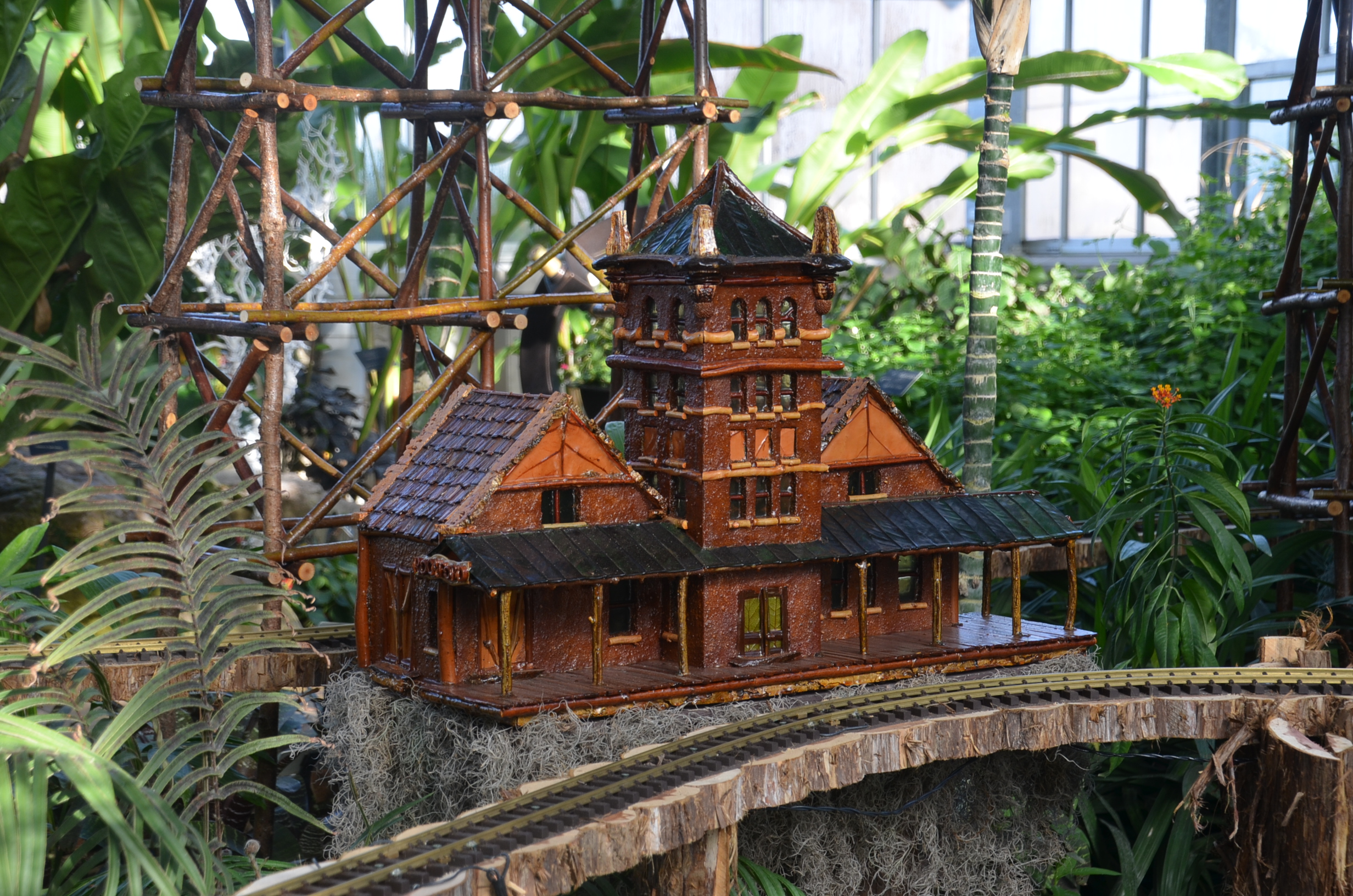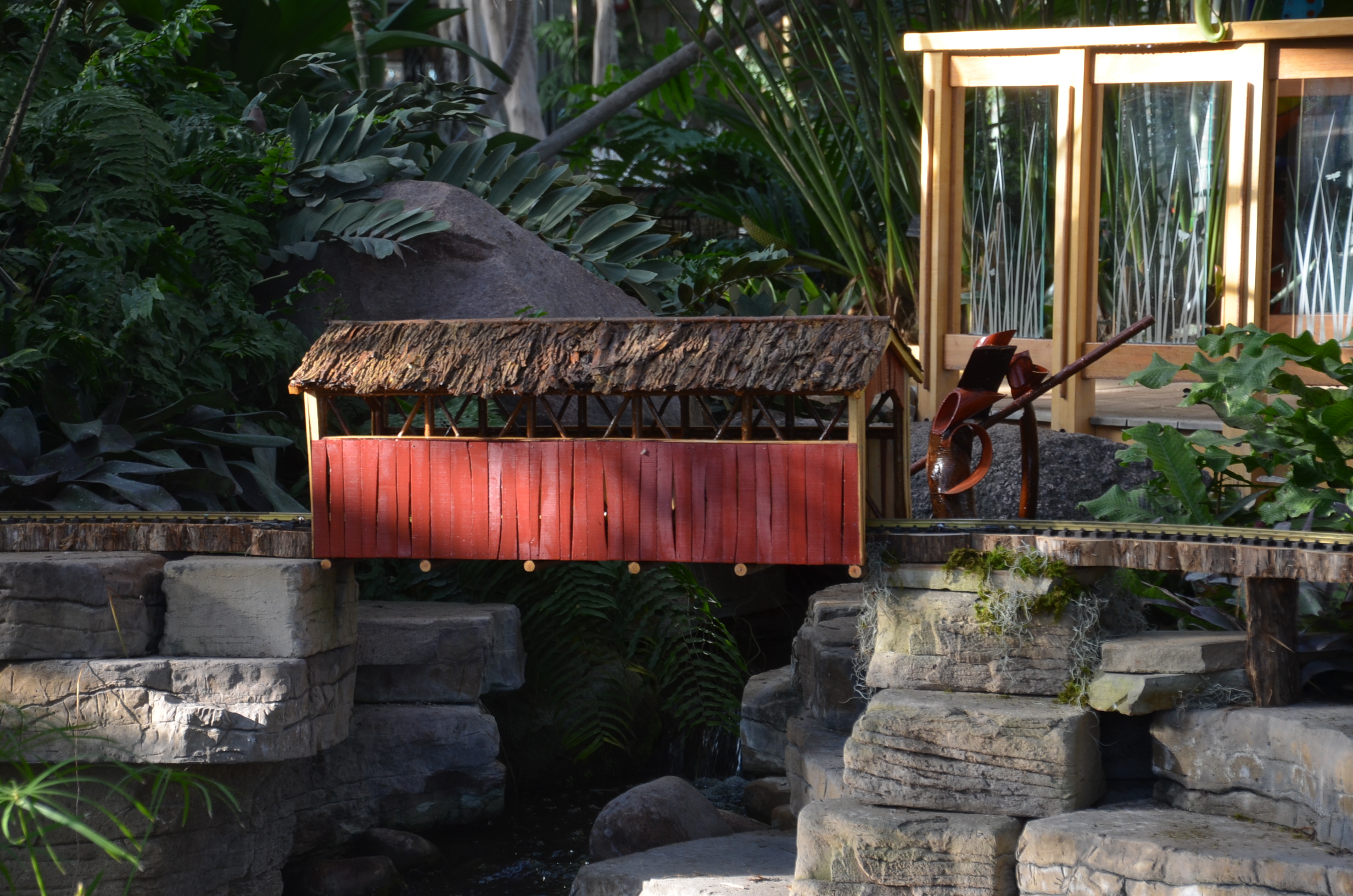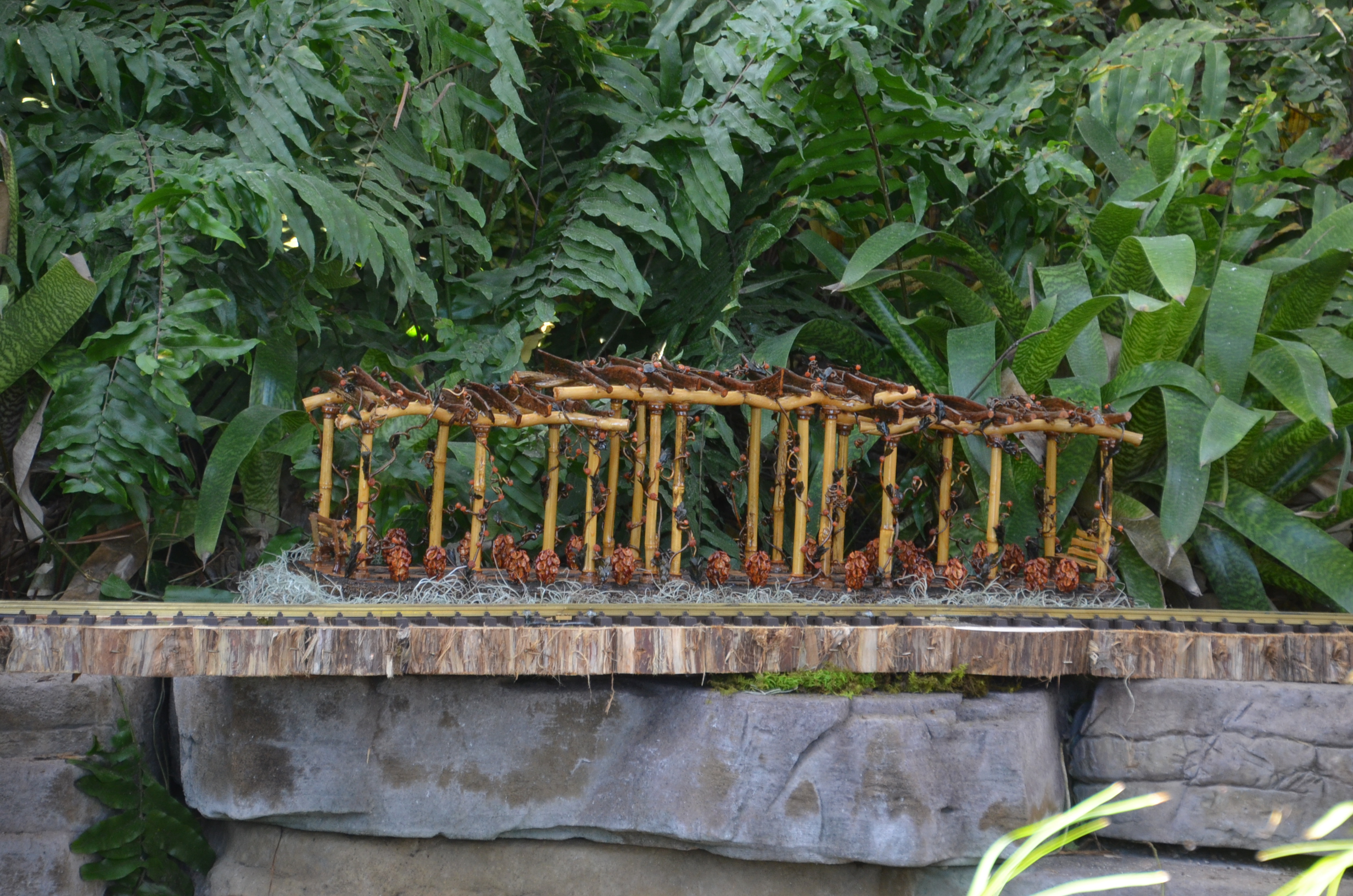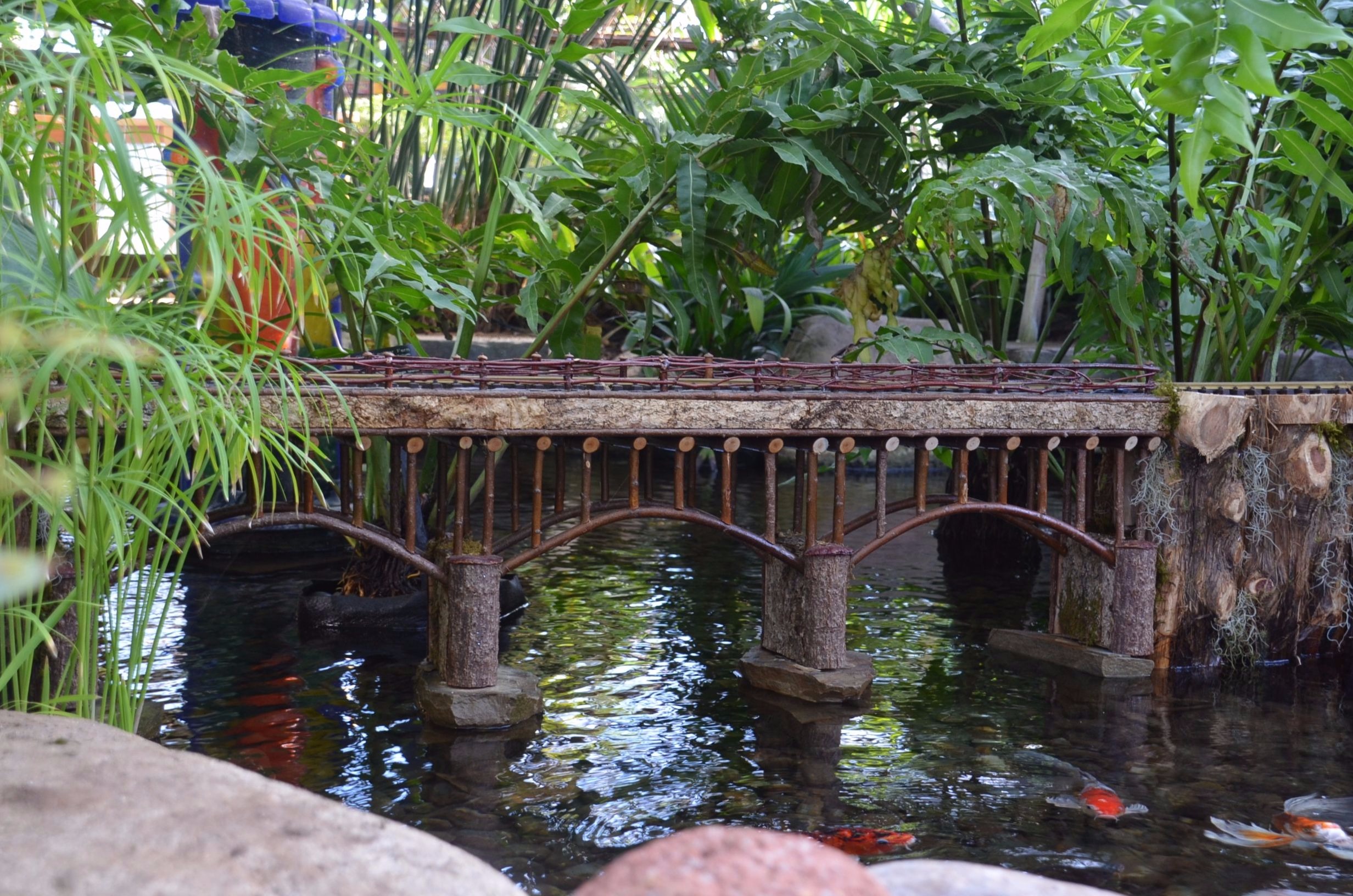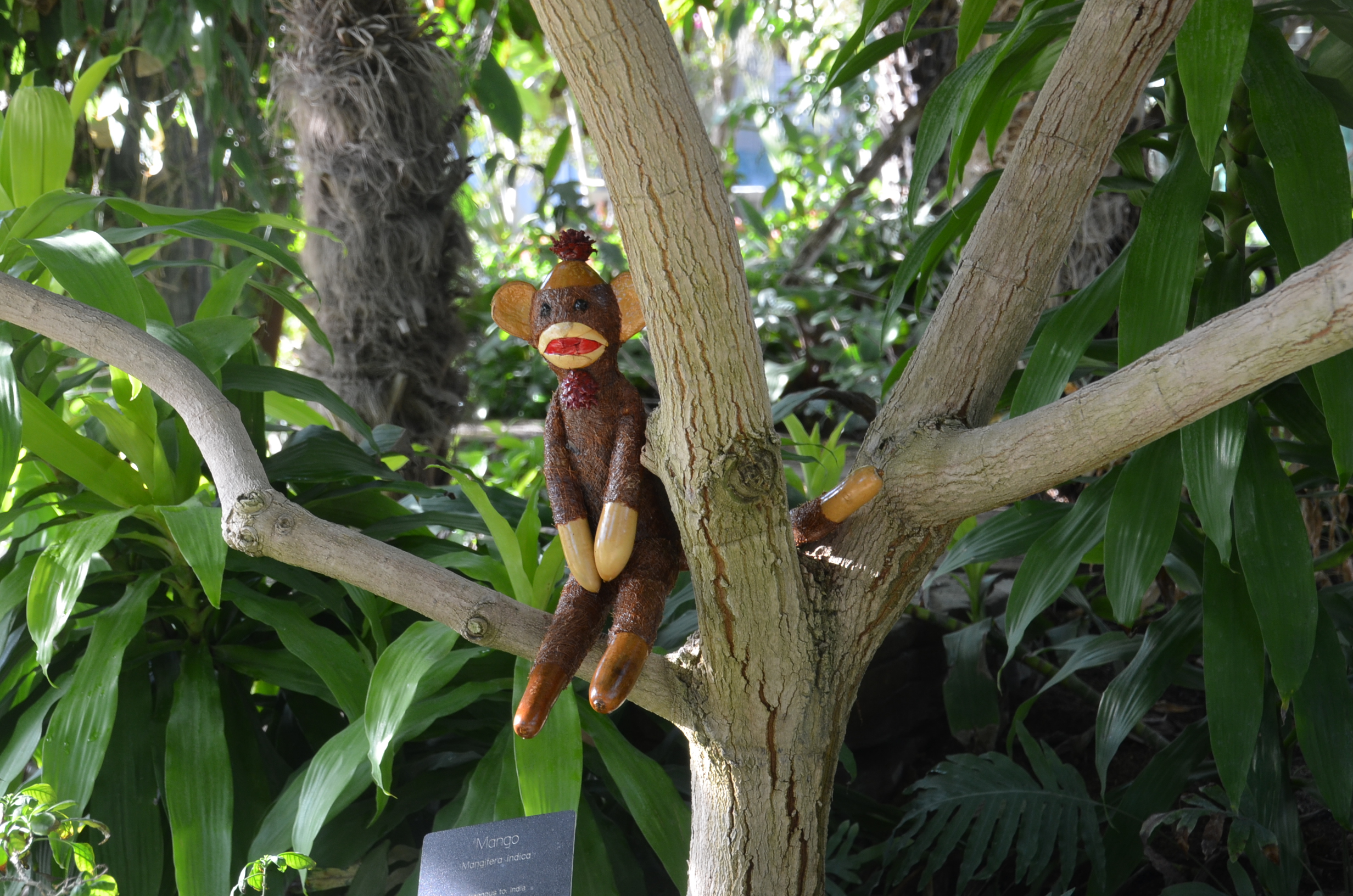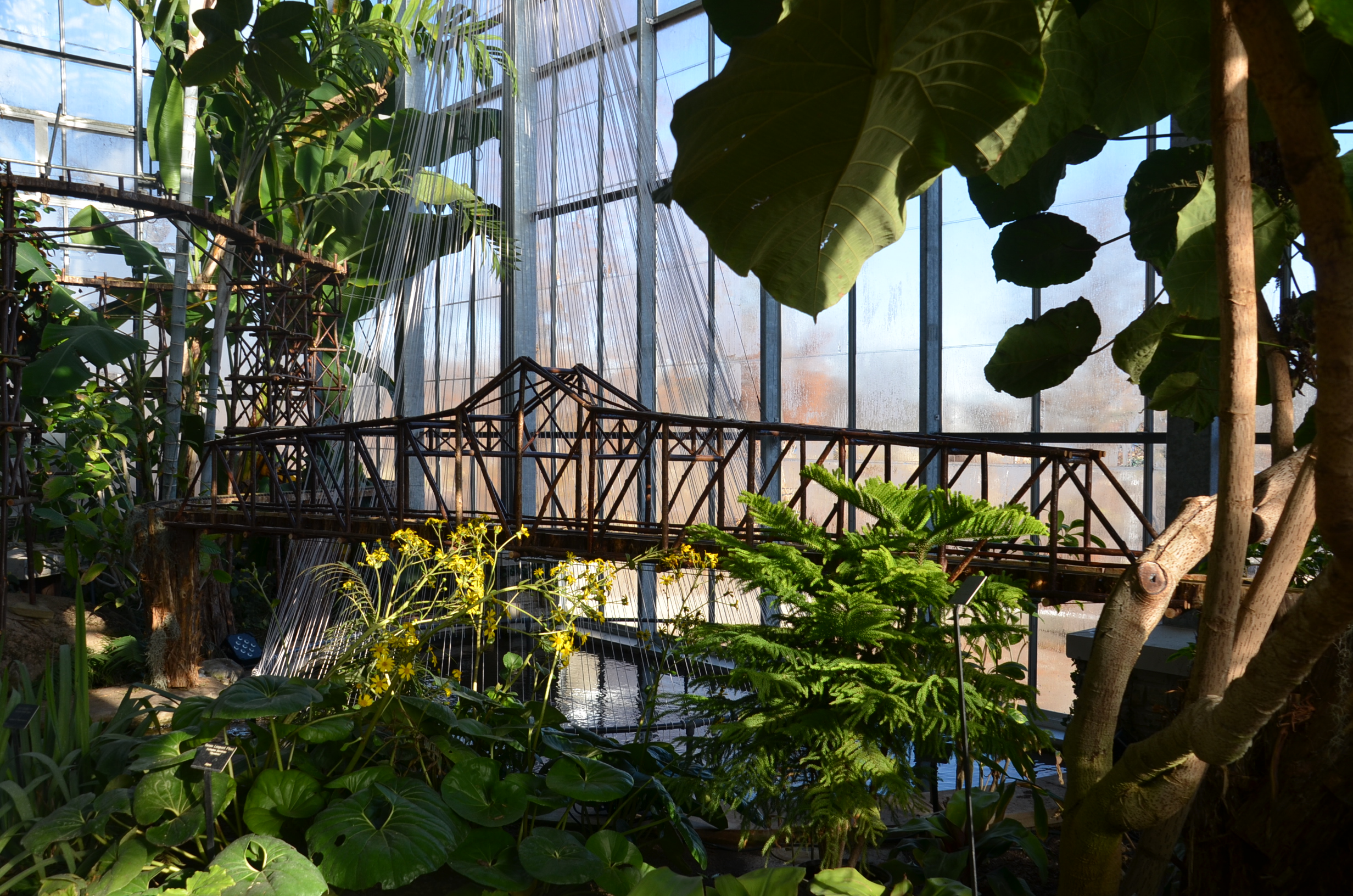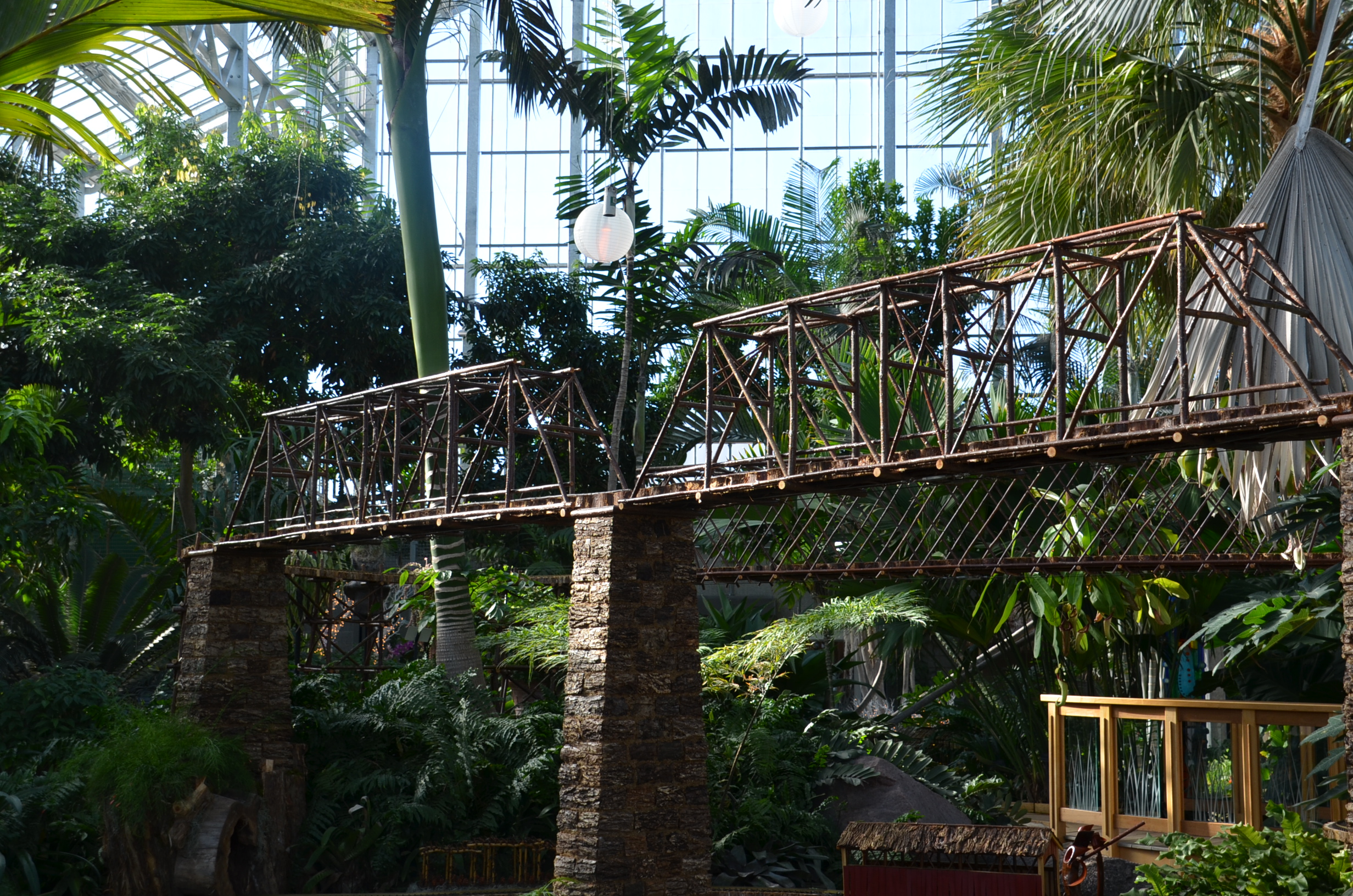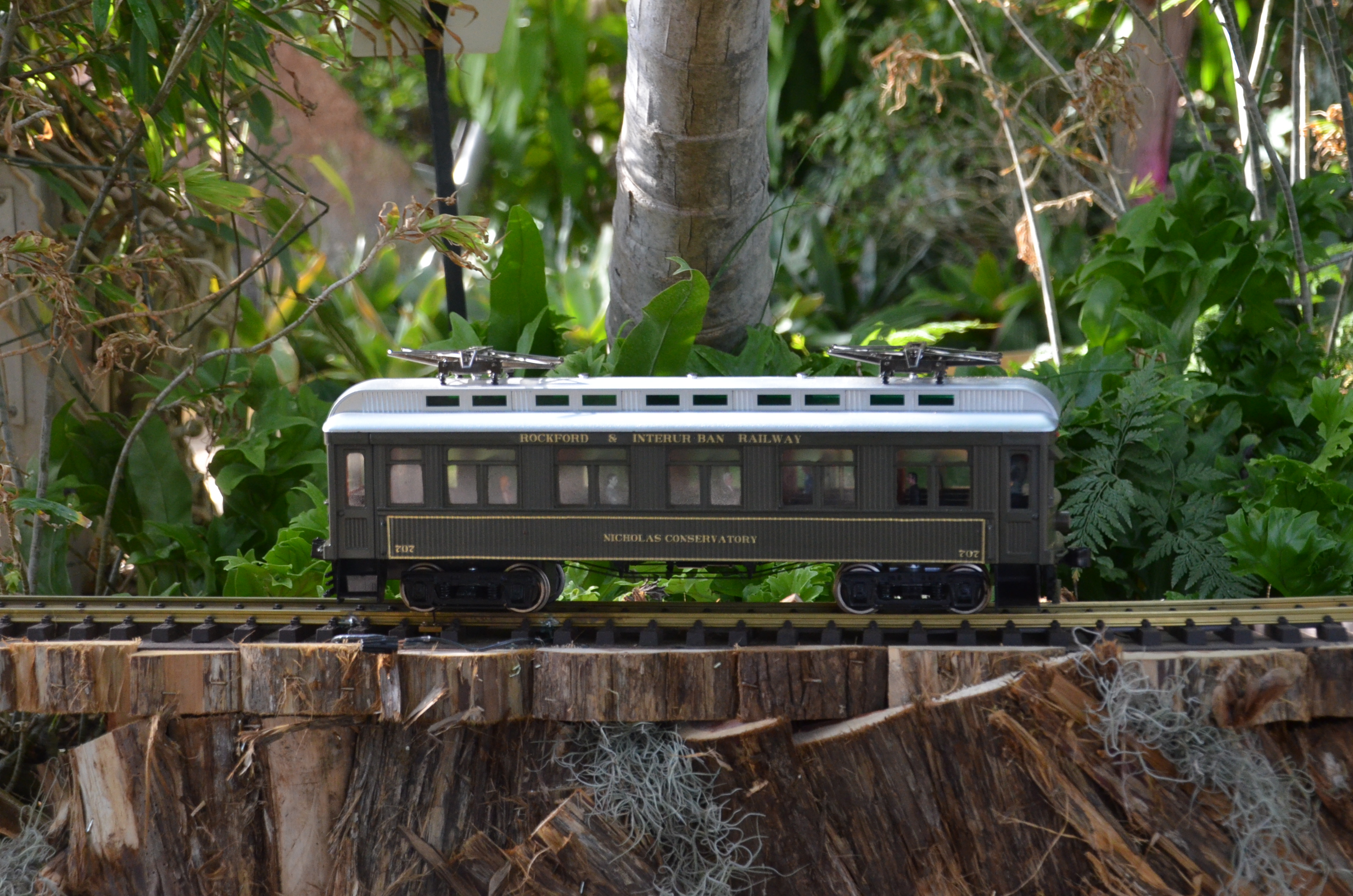 In addition to the trains and trolleys are intricately detailed bridges and structures, which are expertly decorated with a variety of natural materials such as pine cones, acorns, and sticks. You will see six structures as part of Sinnissippi Station –Nicholas Conservatory, Sinnissippi Floral Clock, Sinnissippi Rose Garden Trellis, Sinnissippi Band Shell, Trolley Station, and a replica of the Symbol sculpture. Even three of the six bridges are replicas of Rockford-area bridges.
One of the best parts of this exhibit - we own it! So it will be back each year, creating a new holiday tradition at NCG. We hope to build upon the railway each year by adding a new Rockford-area building to the exhibit. If you are interested in sponsoring a building in Sinnissippi Station, call facility manager Kelly Moore for more information.
The exhibit opens to the public on December 2 and runs through January 14. The trains will run all day during operational hours, adding a great daytime attraction to the All Aglow exhibit. During our extended holiday hours, the headlights on the trains and lights glowing from the structures will add additional ambience to the beautiful holiday lights.
The purchase of Sinnissippi Station model railway was made possible by the Nicholas Family Foundation.